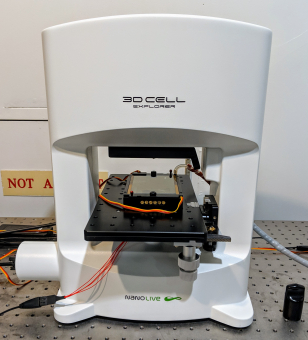 New Instrument: Nanolive 3D Cell Explorer
The Nanolive 3D Cell Explorer is available now! This novel new instrument will capture 30 micron z-stacks of your sample label-free. Think of it like phase contrast on steroids. With its incubation chamber you can do live imaging of your biological samples for days at a time. Contact Ben to arrange a test of the Nanolive to see if it works for you.
See more about it here: https://microscopy.nri.ucsb.edu/instrumentation/nanolive-3d-cell-explorer.