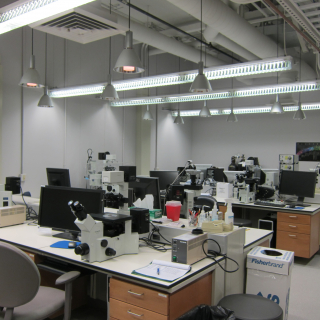 Outreach and Tours
The NRI-MCDB Microscopy Facility participates in campus-wide events as well as undergraduate and graduate student tours and orientations. 
Campus Wide Events
Tours
We attempt to accommodate requests for tours and demonstrations by
Undergraduate and graduate class groups
Prospective graduate students
Incoming graduate students
Professional and parent groups
Contact Mary Raven, Ph.D
K-12 student visitors
Visit us with your family during campus-wide events. For safety reasons, we cannot routinely host student groups.  We recommend that primary and secondary school programs contact our excellent K-12 outreach groups including
MCDB's It's a Small World Program.